Mac PRO A1186 (2006-2008)
Click any part below to watch repair video: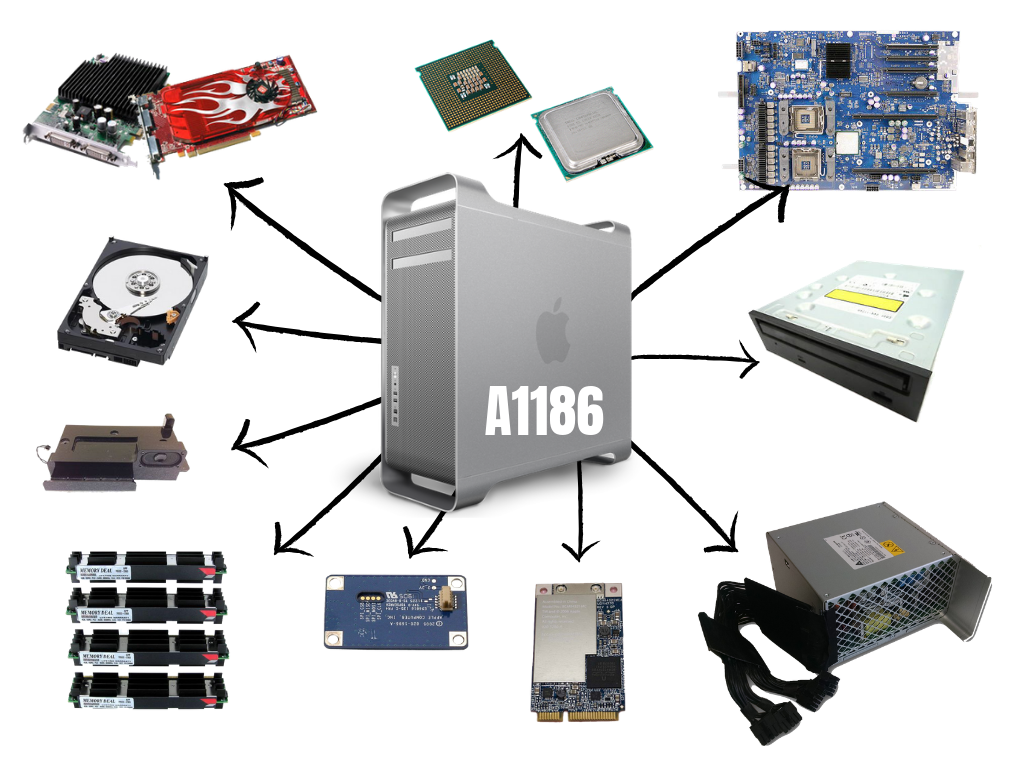 Mac Pro A1186 Parts Replacement Step-by-step how-to video guide series.
Information Page: https://www.appledollars.com/mac-pro-a1186
Parts: https://store.appledollars.com/collections/mac-pro-a1186
Some Mac manufacturer plants made Mac differently at different times. Therefor, this should be used as a concept guide. All Mac Pro part replacement techniques should be close enough for anyone with computer knowledge to follow the guide and complete on any Mac Pro A1186 2006-2008 family.
This Guide is For models:
Mac Pro A1186 2006 Quad Core 2.0 Original
Mac Pro A1186 2006 Quad Core 2.66 Original
Mac Pro A1186 2006 Quad Core 3.0 Original
Mac Pro A1186 2007 Eight Core 3.0
Mac Pro A1186 2008 Quad Core 2.8
Mac Pro A1186 2008 Eight Core 2.8